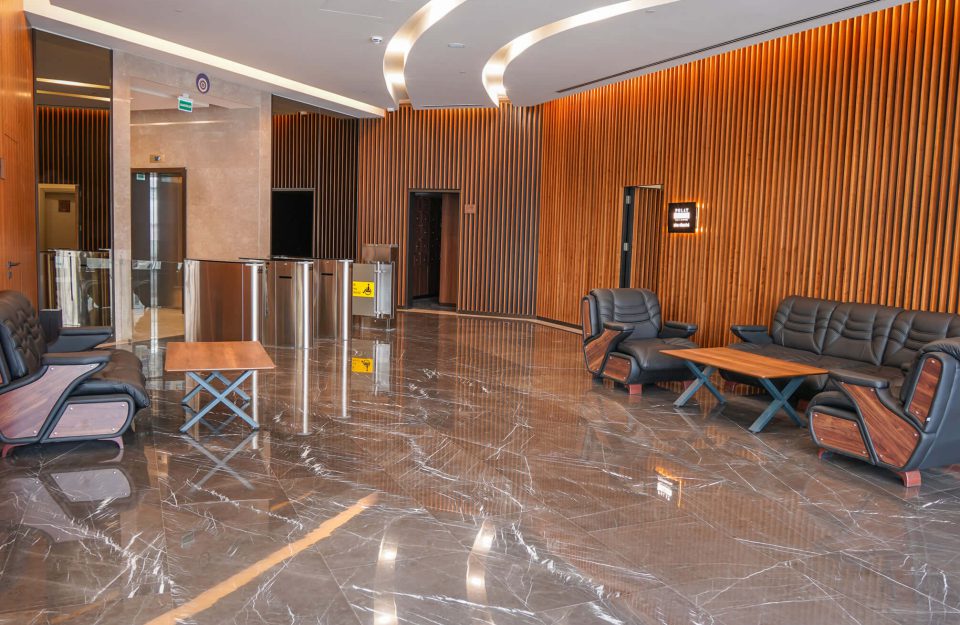 There is an app for just about anything these days, whether it's for navigating a new city, making new friends in your new country, or learning the local language. The advancement of technology has undoubtedly made relocating to a new country a lot less stressful and made it easier for foreigners to settle in quickly.
As an expat living in Turkey, here are our top 10 recommended applications that will make your time here easier and more enjoyable!
Hayat Eve Sığar – Life Fits Home
Hayat Eve Sığar is a mobile application developed by the Republic of Turkey Ministry of Health to inform and guide people in Turkey about the Coronavirus and to minimize the risks and prevent its spread. The app keeps track of all positive and suspected COVID-19 cases. Within the app, you may check the risk category for the area in which you live and receive notifications if you have come into touch with a coronavirus-positive case within the last 10 days. HES code, which is required for domestic flights, public transportation, and shopping malls, or government institution entrances, can be easily obtained through this app. The app provides you with a QR code that you can show anytime you're asked for your HES code. It also allows you to create a vaccination certificate card when your vaccine doses are completed.
This app is available on IOS and Android.
E Devlet
Many administrative procedures can be completed without having to visit government departments and offices with the E-Devlet mobile application of Turkey's government public services and records platform. You'll be able to complete tasks like paying your bills, taxes, check your account information, and also download official documents that have been e-signed and can be submitted to government offices.
This app is available on IOS and Android.
Moovit
Moovit, a public transportation application, can get you from point A to point B quickly and efficiently. As one of the most helpful transit apps in Turkey, Moovit shows you the way to your destination step by step and will present you with the most relevant options. You'll know exactly when your bus, tram, or metro will arrive at the station and be alerted well in advance of that time. More than 150 cities rely on the Moovit public transportation index to make their journeys easier. When it comes to public transportation in Turkey, Moovit is your go-to digital assistant.
This app is available on IOS and Android.
XE Currency
XE Currency Converter is the most popular currency converter on the market. Converting restaurant bills into your native currency or finding out how much a hotel or plane ticket costs has never been easier thanks to online currency converters. Trying to handle money in two different countries and currencies is a challenging lifestyle transition for foreigners. XE Currency can help you track your income and expenses in Turkish lira, British pounds, Euros, or Dollars. You could set reminders for bills, and manage your accounts in both Turkey and your home country with the XE Currency app, which shows real-time currency exchange rates.
This app is available on IOS and Android.
Internations
InterNations is a highly valuable expat social network that holds regular events in over 420 cities worldwide, allowing you to connect with other expats. It also offers useful, downloadable instructions for relocating to your new home. InterNations has a popular presence in Turkey's major cities, including Istanbul, Ankara, and Bodrum. As one of the world's largest expat organizations, it's useful not only for socializing, but also for finding employment, business networking, and expanding professional connections. Many expats have found that the InterNations App has been a great way to meet new people, make new friends, and stay up to date on local events in Turkey.
This app is available on IOS and Android.
Yemeksepeti
Yemeksepeti is a go-to food delivery app for individuals who are too tired or indecisive to go out to dine. It's the best way to place an order and a lifesaver when you have no idea where to go or what to look for. Whether you're in Istanbul, Antalya, or any of the country's major cities, the app provides a thorough list of restaurants that deliver to your area after you register with your address. Yemeksepeti provides information on nearby eateries, popular dishes, and the delivery time of your order. You also have the option of having your food delivered to a different location if you want. It's even possible to choose the delivery time. You can then browse through the list to locate exactly what you're in the mood for. Not to worry, there is a range of healthy selections as well as fast food, and you may store your favorites for the next time you search.
This app is available on IOS and Android.
Getir
With Getir application, you can order any grocery products at any time of the day and have them delivered to your door immediately. If Netflix binge-watching has you craving late-night snacks, or you've run out of milk and you're unable to leave the house, or if having trouble getting through Monday morning without some ready-made cold brew, then Getir can get you what you want within minutes. With secure and quick payment methods, the Getir app will help you save time and avoid the hassle of grocery shopping. Getir's delivery service is also contact-free, for your safety.
This app is available on IOS and Android.
Trendyol
Trendyol is the largest e-commerce platform and one of the most famous and reliable shopping sites in Turkey. By downloading the Trendyol application, you can find the answer to all your needs. Brand's new season products, daily special offers, and discounts that you cannot find anywhere else are available on Trendyol. You can take care of all your needs from hygiene products, clothes, electronics, sports equipment, and furniture all from the comfort of your home.
This app is available on IOS and Android.
Sesli Sözlük
If you're worried about mispronouncing words in Turkish, want to improve your pronunciation, or learn how to ask for anything in Turkish, consider installing Sesli Sözlük which is a talking dictionary app. Sesli Sözlük also offers you the ability to view images of searched words and watch related videos, which can help you to memorize easily. Sesli Sözlük translates 20 million words with accents in 17 different languages and is one of the most reliable and user-friendly dictionaries available.
This app is available on IOS and Android.
Biletix
Biletix is an event ticketing app where you can browse, stay up to date, and discover events near you or anywhere in Turkey. Concerts, festivals, comedy shows, educational programs, family-friendly, sports, arts, and many more events are there to discover. You can buy verified tickets and keep them handy on your mobile device to make check-in nice and easy.
This app is available on IOS and Android.