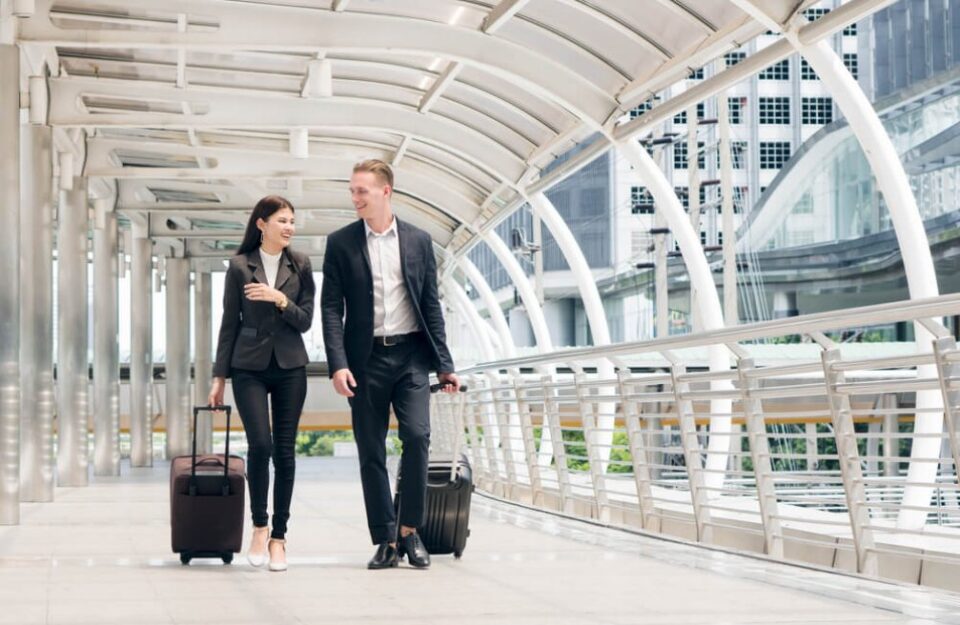 Global business travel spending is expected to reach two-thirds of its pre-pandemic levels by 2022, according to a new report from the World Travel & Tourism Council. Nothing can match the value of face-to-face meetings and events when it comes to building strong professional relationships. Even though zoom meetings have helped us get through the last few years, business travel is here to stay.
Meeting the demands of this particular clientele is critical to retaining and gaining new customers. Business travelers, on the whole, spend more than vacationers. It has been found that business travelers spend more on flights and prefer the best location over the best price when compared to those who travel for vacation.
What are Business Travelers Expecting in 2022
There are several key areas that will have the greatest impact on welcoming back business travelers in 2022, according to Speleos Dravillas, Chief Revenue Officer at Nomadix and an avid business traveler. Let's take a look at what they are.
Digitizing All Processes
Going digital can improve the guest experience immensely. Not only does it relieve overworked employees but also aids in guest efficiency and may even be beneficial to guests' health and safety.
Digital keys could allow guests to use their smartphones as room keys which eliminates frequent issues such as misplaced or malfunctioning keys. A digital check-in would also be a solution to reduce wait times.
A voice-activated digital concierge allows guests to order additional service items like towels, answer typical queries, and even allow guests to check out before leaving the room. When it comes to providing guests with a safe and consistent experience, voice assistants deliver an exceptional level of customer service and request fulfillment.
Additionally, using a mobile app, guests can bypass a front desk and check-in at their convenience. This shortens the wait time and provides additional rewards to loyalty members who can access this perk through a loyalty program for instance. Room upgrades, service requests, and spa appointments can all be made without the assistance of an employee.
Sometimes Less is More
It's understandable that some services would be scaled back, but it doesn't mean that guests should be content with poor service. Such accommodation services should make better use of limited resources by taking the "less is more" strategy.
For example, making it possible for guests to choose whether or not they want housekeeping services as much as they like. Additionally, continuing to adopt visible indications of hygiene and sanitization techniques, such as a remote control that is wrapped in plastic or a sealed entry door. These are simple approaches that are nevertheless incredibly effective.
An Ideal Working Space
Fast, stable Wi-Fi is expected by business travelers when they are on the road, just like it is back at the office. Despite the fact that they are constantly on the go, they still require access to video conferencing and the ability to stream their own content.
Offering simple amenities like secure Wi-Fi printing, device docking, and charging stations, and wireless projectors can enhance your hospitality business center or co-working area. Providing assistance to business travelers allows them to make the most of their time spent working while yet getting some downtime.
Boosting Loyalty
According to a recent survey, nearly 90% of loyalty program members say they have remained as loyal or more so to their favorite businesses since the epidemic outbreak. Therefore, now is the moment to rethink incentive programs, update amenities, and respond to customer complaints in order to keep the most loyal customers.
Effective Communication
To the business customers of today, saving time is of primary importance. This target group values the tailored approach with personalized messaging and interactivity greatly.
For business travelers, there's nothing more discouraging than arriving at their hotel, hoping to work out or plan a meal at the hotel restaurant, only to discover that both are closed. When it comes to welcoming back hesitant business travelers, communication is the most effective strategy.
Guests will be more prepared for their stay if they have access to up-to-date websites and listings, as well as welcoming emails and text messages. Building stronger loyalty programs, improved guest experiences, and sound financial returns can be achieved even with a more limited strategy.
Explore the Newinn Experience!
To respond to business travelers needs and to the latest Hospitality trends, Newinn is launching its own application soon, which is going to offer an automated system that caters to every business traveler looking for accommodation from point A to Z. Not only that, but Newinn professionally caters to its guests by providing prestigious accommodation with high-grade facilities in central locations of Istanbul.