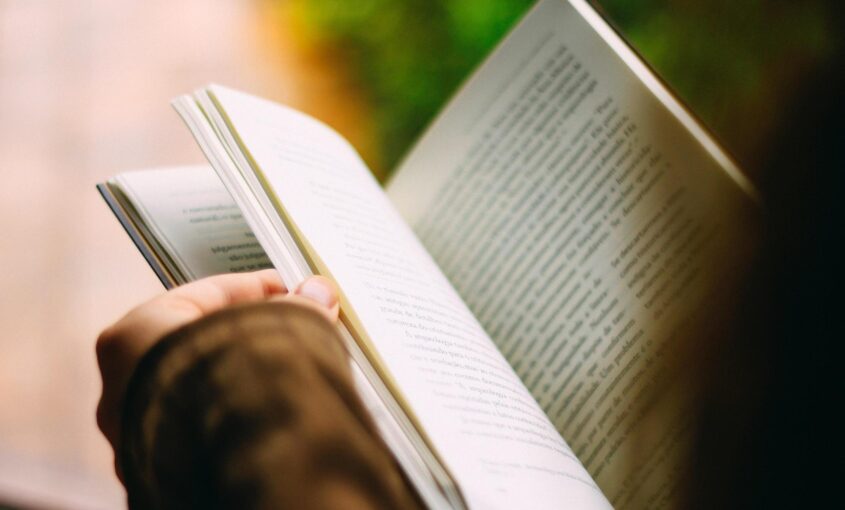 Whether you're planning a vacation to Turkey, have always wanted to visit, or just want to learn more about the country's destinations, culture, history, and food, this collection of the most insightful books to read about Turkey is a great place to start!
Istanbul: The Collected Traveler by Barrie Kerper
This book is a thoughtful collection of essays that will help you absorb Turkish culture, covering topics ranging from Turkey's history to its food and social life today.
The Collected Traveler is all context, which makes it both useful and durable. It's a treasure trove of essays, articles, and criticism that provide a wealth of information about Turkey, with a particular emphasis on Istanbul and its significant historical sites. The book also includes sections on modern culture, food, and travel advice. 
If you enjoy traveling and planning your trips to get the most out of them but find guidebooks boring, this book covers all you need to know to get a wonderful feel for the area and guide you to the best places to visit!
Eat Smart in Turkey: How to Decipher the Menu, Know the Market Foods & Embark on a Tasting Adventure, by Joan Peterson
Those who travel for the experience of eating are going to find this book priceless. Tradition, art, creativity, achievement, and joy all come together in this guide.
This book is an excellent introduction to Turkey's cuisine. It covers the history of the cuisine, the culture, unique dishes, and regional favorites. It also provides a number of dishes that you may try at home. The menu translations and Turkish language section are very helpful for learning proper terms and phrases for ordering food and drinks at restaurants and marketplaces. 
Every tourist to Turkey is pleasantly surprised by how good Turkish food is. Turkey is a foodie's paradise. If that describes you, then this is the guidebook you'll need when traveling the country.
Lycia, by Cevdet Bayburtluoğlu
The Lycia ancient kingdom in Turkey is captivating for anybody with even a passing interest in archaeology. Lycia was a geopolitical territory in Anatolia, which is now the provinces of Antalya and Muğla on Turkey's southern coast.
With site plans and hundreds of full-color images, Prof. Dr. Bayburtluoglu's 300-page book covers 81 archaeological sites in this region.
Many maps and images illustrate the most remarkable archaeological artifacts that may be found at each location, as well as directions for getting there by car or foot. The front cover of this book opens up to show a three-panel map of the area with roads, cities, villages, historical sites, and distances.
Discover Turkey's most picturesque places with this book, including its snow-capped mountains, serpentine shorelines, hidden beaches, and about a hundred ancient cities, villages, and archaeological monuments.
Sinan Diaryz: A Walking Tour of Mimar Sinan's Monuments, by Ann Pierpont
Travelers and Ottoman architectural enthusiasts alike should have this book on hand when in Turkey. It's so well-written and presented that it immediately grabs your attention. Written in a diary style, the book tells the story of Sinan's life as an architect during that time.
Sinan's most significant works are described in detail throughout the book, as are the locations and histories of each. To make the book more personal, the author has included a place for you to add your own photos to each location she covers. 
If you haven't been to Turkey yet, and especially to Sinan's stunning architecture, let this be your motivation!
Memed, My Hawk, by Yashar Kemal
When it comes to Turkish fiction, this book is both a page-turner and a heartwarming tale. Not only that, but an epic narrative of an oppressed hero and a compelling insight into the daily lives of the people and of the Turkish countryside as it was at the time. The descriptions of the characters and the region of Turkey from a century ago are impressive. It will make you feel as though you were actually there. 
A novel that is a fascinating read for anybody who enjoys getting lost in another world through reading.
Sons of the Conquerors: The Rise of the Turkic World, by Hugh Pope
This Turkish history book delves beyond Turkey's modern Republic and Ottoman history.
To a modern Turk, the richness of Turkish culture goes far beyond the Ottoman empire and the republican era. It's an essential part of how they see the world. It's crucial to know where the Turkic people come from as they grow more influential in international politics, business, and culture.
A dozen European and Asian nations and empires, including India's Mogul empire,  Iran's Safavids, and Egypt's Mamelukes, claim to be Turkish dynasties. Turkic-speaking people now make up the majority in Turkey, Azerbaijan, Kazakhstan, Kyrgyzstan, Turkmenistan, and Uzbekistan. They also live in large numbers in Iran, Iraq, and China.
It's rare to find Western history books focusing on pan-Turkic and central Asian history and culture. This book fills that need with facts and events rarely recognized in the West and will give you a better understanding of Turkey's history.
Source: Tom Brosnahan – a veteran guidebook author, travel writer and photographer, and consultant on travel information to companies and government agencies.
More Blogs to Read…