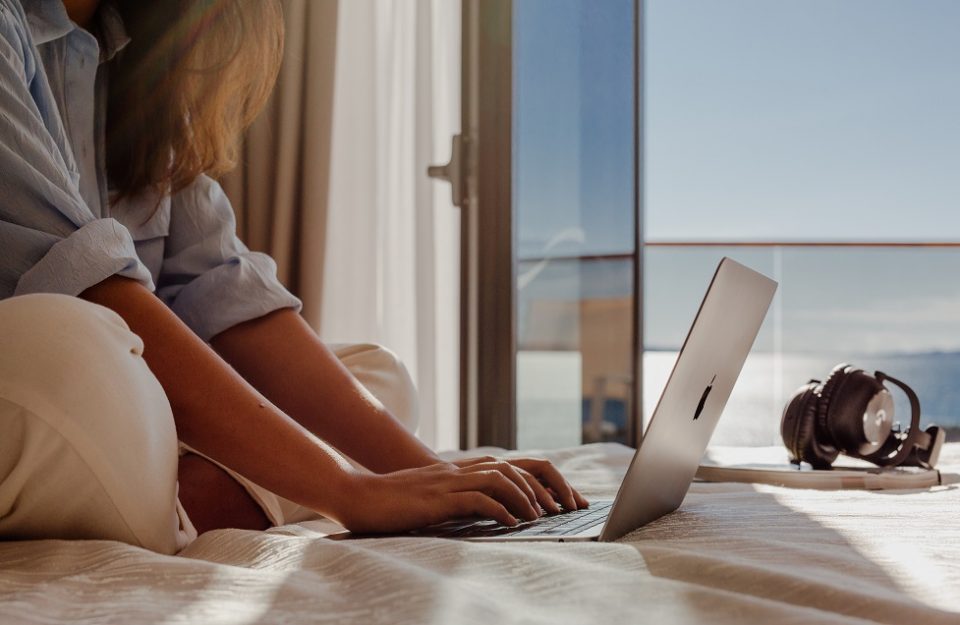 Since the dawn of the new century, "digital nomads" have been referred to as persons who work remotely using telecommunications technologies to earn a living. Since they can select where and how they work, digital nomads have a wide range of options for where to stay. While Istanbul is popular among tourists, it is also a popular destination for the digital nomads searching for a convenient and fascinating place to work from.
Why Do Digital Nomads Prefer Istanbul?
Digital nomads look for destinations that have both remote working opportunities and interesting attractions to fulfill their wanderlust. Istanbul fulfills all of those criteria.
There are several advantages of living and working as a digital nomad in Istanbul such as the city's diversity, low cost of living, generous hospitality, range of activities, delicious cuisine, and coworking spaces.
Turkey's largest city, Istanbul, is at the crossroads of Asia and Europe, making it a gateway from the East to the West. Consequently, Istanbul has become a metropolis that combines the cultures of Europe and Asia, generating a unique blend of the two, which is what makes it so special.
When compared to other European cities, Istanbul's cost of living is much less than that of its European neighbors. Turkey is an economical destination for digital nomads on a limited budget.
Turkish people are very cordial to visitors, and it is fairly normal for folks to invite you inside their homes for tea. The hospitality Turks typically offer to guests often misleads visitors into thinking their hosts are expecting something in return. This is not the case. Digital nomads appreciate the hospitality and easily make new friends as a result of this experience.
There is never a shortage of things to do in Istanbul. This could include activities such as seeing Historic ruins or places of worship, sunset cruising, museums, skiing, or relaxing in a traditional Turkish hammam, to name a few.
Istanbul offers flavors from the Mediterranean, Middle Eastern, and Central Asian cuisines. With yogurt, salad, and various spices and flavors, a variety of kebabs and koftes are offered. The food in Turkey is excellent and diversified. Turkey is famous for its coffee and pastries like Baklava and Lokum 'Turkish delight'.
Coworking Spaces in Istanbul
Recent years have witnessed an uptick in the popularity of coworking spaces, which are spacious offices or facilities that you can share with other freelancers and professionals without having to set up your own. There are a growing number of coworking spaces in Turkey, although not as many as in the United States or Europe. More than just a virtual workplace, many have expanded into a thriving community, a place to network and socialize, or even a platform for events or collaborations.
Istanbul is home to the most well-known and long-standing coworking spaces in Turkey. Istanbul also features the country's fastest and most reliable internet service, which is particularly appealing to such remote working travelers.
The Benefits of Staying in a Serviced Apartment in Istanbul
For digital nomads, renting a serviced apartment in Istanbul appears to provide the best of both worlds, with a number of advantages to consider in terms of both cost and convenience. Let's take a look at why they're the best accommodation option for remote working travelers.
Initially, serviced apartments may appear to have a higher monthly cost, but in the long run, they can save you money. Think about it: You don't need to buy a completely new set of furniture, a bed, or kitchen appliances to live in Istanbul for a few months. In addition, all of your utilities and internet service are included in your monthly fee. You don't have to spend money on a coworking space if you can work from home. When calculating the price, these considerations should be taken into account.
A serviced apartment provides the size and amenities necessary to comfortably accommodate a number of people, so join together with a few other digital nomads who are also going to travel to Istanbul and split the cost; suddenly it becomes far less expensive, plus you'll have company!
Generally speaking, most serviced apartments are located in or near the heart of most towns and cities, so you may either rent them for the convenience of having a place to work or because you want to combine your workspace with a place you can explore on your evening and weekend excursions.
Additionally, serviced apartments may also include a calm atmosphere, such as a local park or reading area where you can unwind for a while.
Serviced apartments have all the features of a home with a fully equipped kitchen, a washing machine, separate bedrooms, living rooms, and bathrooms.
You'll enjoy all the perks of a hotel stay, such as daily housekeeping and linen changes. Many serviced apartments provide amenities including a 24-hour front desk, fitness centers, swimming pools, spas, and conference rooms.
Serviced apartments also provide high-speed internet access for your space which can double up as a home office. This means a slicker workday and a boost of productivity.
What if you have a large number of zoom calls to attend to that necessitate your need for privacy and quiet? Renting a serviced apartment means you'll have more privacy and solitude. It's up to you whether or not you want to use the space in a quiet and serene manner, or whether or not you prefer to listen to music or watch television while you work.
Discover the Difference of Newinn ® for a Comfortable Accommodation
As a digital nomad, you need a space where you can be creative, productive, and efficient. Because working remotely is what allows you to enjoy this lifestyle, you need a comfortable environment to get you into that state of flow.
This is where Newinn's serviced apartments come in!
Staying at Newinn's serviced apartments is the first thing you can do to minimize the stress of apartment hunting, benefit from flexibility, a genuine sense of freedom, security, and enjoy the benefits of a home with the amenities of a 5-star hotel.
Take a look at our list of "serviced apartments" available for rent in Istanbul. If you wish, you can call us directly at +90 536 288 35 41 or write to us via WhatsApp at +90 534 64688 85 to get detailed information.