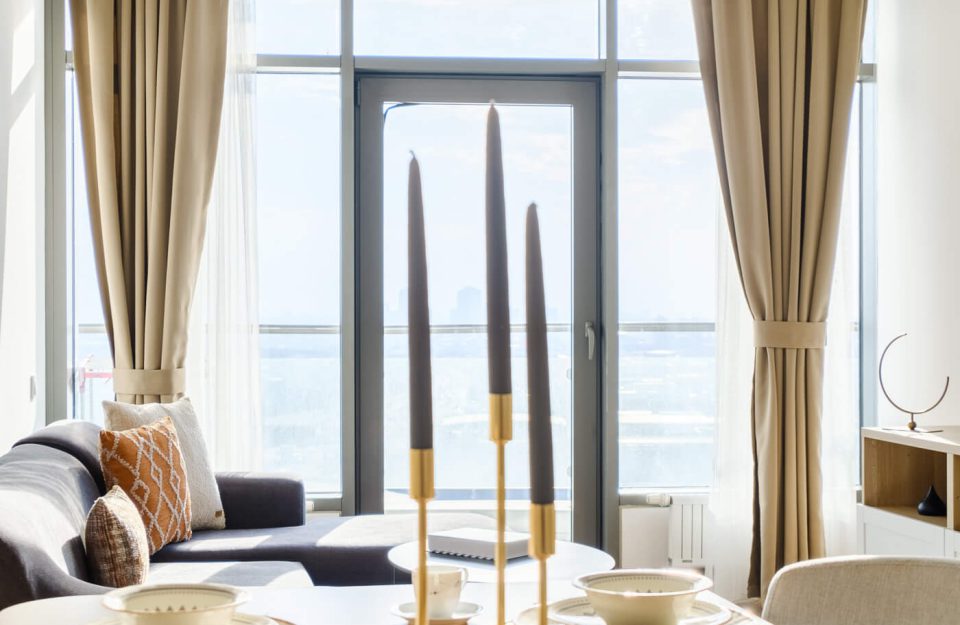 A vacation is the best way to recharge your batteries. It's a great way to spend some quality time with yourself or with your family while also allowing you to unwind and relax. Your trip plans may be made or ruined by your choice of lodging. Choosing the incorrect place to stay may lead to a stressful stay as well as discomfort. Every type of traveler will find serviced apartments to be an excellent choice. Using a serviced apartment on your next vacation in Istanbul has several advantages.
Why Serviced Apartments in Istanbul are Better than Hotels for Vacation Stays?
The last thing you want is to arrive at your hotel after a long flight or road trip and be confined in a shoebox-sized room. Serviced apartments provide you with plenty of room to spread out and relax after a long day. This makes serviced apartments an excellent choice for families traveling with children, as the rooms are on average 30% larger.
In addition to a living room and a bedroom, serviced apartments usually have a kitchen and dining space. Either in a studio apartment or a 1, 2, or 3 bedroom house, all of this is possible. Those who wish to continue preparing meals or save money on food while on vacation will appreciate how easy it is to do so while traveling.
The burden of traveling with your family can be reduced by using services designed specifically for this purpose. There's no need to feel cramped while traveling with children when staying in a serviced apartment. Modern entertainment systems including big TVs, DVD players, and pay television will be available to you as well. Because of this, serviced apartments are a great choice for travelers who need to host guests while on vacation.
Having a place to stay close to Istanbul's major attractions may greatly enhance your vacation experience. Apartments with full-service amenities are available for anyone planning on spending a whole day browsing boutiques and bustling retail malls in Istanbul would find these areas perfect. Your vacation will go more smoothly if you have easy access to the city's most renowned and breathtaking sites. A short taxi journey will take you to the city's top restaurants and entertainment centers. The more time you save thinking about getting from A to B, the more time you have to enjoy yourself.
Traveling on a budget does not necessitate booking a 2-star hotel. The elegance of a hotel is now available to you at a fraction of the cost when you stay in a serviced apartment in Istanbul. You'll save money by preparing all of your meals in the kitchen and keeping goods in the apartment fridge instead of paying for restaurant meals. If you're trying to save money on your vacation, cutting less on eating out will make a significant impact.
Instead of cutting corners when shopping, you may invest your savings in more memorable experiences in Istanbul. To your great surprise, many apartments are priced comparably with hotels; in fact, they are often cheaper than a tiny hotel room.
Feeling at Home Even When You're Far Away
For many people, the comfort of a serviced apartment is more important than anything else. A warm, welcoming hotel room with comfy furnishings and a laid-back ambiance will replace a chilly, unwelcoming one. Staying in a serviced apartment will eliminate your feelings of homesickness. As a result, you'll have the impression that you're on vacation in your new (temporary) home, giving you more time to unwind.
Serviced apartments in Istanbul provide you with more solitude so you can relax and unwind. Having all your requirements met in a single well-planned area will give you peace of mind because you won't have to share cooking or washing spaces with others like you would in a hostel or some hotels. Being able to enjoy the comforts of home while away is possible thanks to amenities like a DVD player and music systems.
The pleasure of staying in a serviced apartment is unparalleled. It is possible to have a level of personalized service that is not available in a conventional hotel room. You can make some requests, such as requesting guarded parking, by phone in advance. Snacks can be provided in the kitchen pantry, and many serviced apartments are happy to accommodate such requests.
Housekeeping at its Finest
When you stay at home, you have the added burden of cleaning up after yourself so that you aren't surrounded by garbage all the time. Many people choose a hotel room because they want a little more service while they're out and about, like a made bed and clean towels. Even if you're staying for a short time, some hotels won't give this service. You may still enjoy comfort and elegance when staying in a serviced apartment, as well as having superb cleaning services at your disposal. Serviced apartments frequently include cleaning and daily linen and towel services, so you won't have to do anything but relax while you're there.
You'll always have more privacy in a serviced apartment than a hotel, no matter what kind you choose. If you prefer total privacy, you may stay in a serviced apartment that doesn't have any on-site personnel. However, the absence of on-site employees does not exclude the employment of a housekeeping service. Cleaning and replacement of towels/linen will occur at least once per week; this can be increased if necessary.
For More Information on Serviced Apartments in Istanbul, Contact Us Directly!
Explore Newinn's offers of comfortable and elegant serviced apartments in Istanbul. Newinn's welcoming staff is always happy to answer your questions so don't hesitate to get in touch with us today!