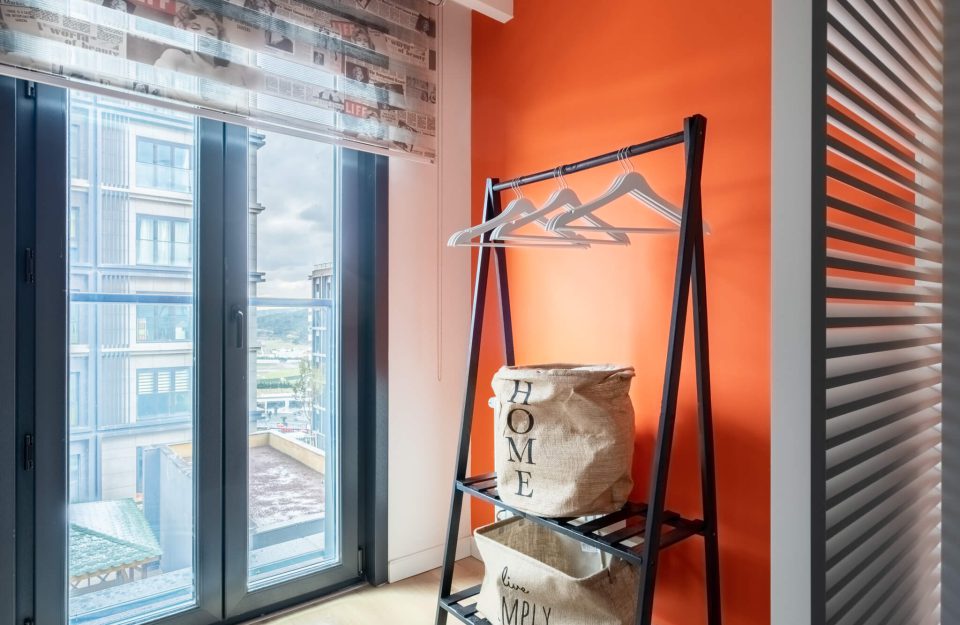 Having a rental property is a terrific way to earn extra money. However, it comes with additional obligations, including maintaining the property, making repairs, and marketing it. So, if you're searching for a stress-free way to rent out your apartment, hiring a property manager is the ideal option.
You can expect a property manager to do the following:
1. Identify Good Tenants
When you hire a property manager, they'll take care of tenant screening for you! It's more likely that an experienced property manager will catch any red flags in an application after seeing hundreds (or thousands) of others. They're adept at spotting positive characteristics in potential tenants, such as on-time rent payments and a willingness to maintain the property. You can increase your chances of finding a good tenant by allowing them to handle the screening procedure.
2. Serve as the Tenant's Direct Contact
If something goes wrong with your property, it may not always be feasible or practical for you to go over to the apartment to check it out yourself. A property manager is available 24 hours a day, seven days a week, to resolve issues and arrange for a repair or replacement of the item in question. To put it another way, you can relax knowing that if you have a dissatisfied tenant, you'll have the property manager to rely on when they have a problem.
3. Advertise Your Property
In addition to writing rental ads, photographing properties, and arranging open houses, property managers are experts in the rental market. Also, they are knowledgeable about the local real estate market and can assist you in setting a competitive rental rate. You can speed up the process of renting out your house by hiring a property manager with marketing experience.
4. Maximize your Occupancy
Property management firms who do their job well know how to keep their tenants pleased and returning. They're quick to respond and readily available, and they handle issues as they arise. In return, happy renters are less likely to move out and more inclined to accept reasonable rent increases.
5. Ensure Timely Rent Payment
Rental fees are deducted from the monthly rent, which means that property management businesses are encouraged to keep those payments coming in. A property management business can assist with rent collection in order to obtain rent payments on time. If rent payments are not collected on time, the company can enforce lease restrictions. Eviction notices can be issued in cases when rent is not paid on time (or at all). The property manager will know how to handle these situations.
6. Avert Legal Issues
Your time, money, and energy can be saved by hiring property managers who are familiar with landlord-tenant legislation and fair housing rules. In most cases, they will also cover the costs of evictions and property damage lawsuits. Evictions, signing and terminating leases, and handling rent and security deposits are all things that a property management business can help with if your skills aren't up to par.
7. Handle Maintenance and Repairs
Maintenance costs can be reduced by working with a property management business that uses a regular service provider or has its own in-house maintenance staff. To limit the frequency of emergency repair expenditures, they can undertake regular inspections and discover problems before they become major concerns.
8. Lessen Your Rental Stress
You'll have fewer headaches and obligations to keep track of if you outsource the management of your property and tenants to a professional. The use of a property management service can be a valuable investment to you if more time and less stress are important factors in your overall quality of life.
This concludes some of the advantages of property management. Although investing in rental property might increase your monthly cash flow and help you accumulate long-term wealth, day-to-day property management might not be for everybody. For a small percentage of your rental income, you can reap the benefits of property management services if you want to easily earn more money from renting out your property.
Entrust Your Property to Newinn's Management
Is your apartment vacant for the majority of the year or just a few months? You may only use it for a few weeks a year because you are frequently on the road. In the meantime, wouldn't it be amazing if you could make extra cash while you're on vacation?
No idea what to do with your real estate? Perhaps you are considering selling it or repurposing it for something better. This is nothing new for us! We have the necessary expertise to help you turn a profit.
We at Newinn are professionals in generating you revenue without you having to do anything! We'll take care of everything as you decide how long to keep your apartment up for rent. We know how to market your apartment in the best possible way, and we'll be in direct contact with the tenant during the entire process.
We'll take care of the payments and we'll ensure that your apartment will be in the same condition as it was when you left. Investing with us is risk-free, it'll be the easiest way you've made money. Simply fill out the form on our 'Property Owners' page and we will get back to you right away!
Call us today at +90 536 288 35 41 or message us via WhatsApp at +90 534 64688 85 to get more detailed information.